Arnaud de Boisfleury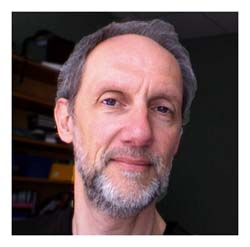 Arnaud de Boisfleury is Composer, music supervisor and guitarist. Cinema and songs being his passion, Arnaud self-taught guitar early on. Then, he discovered modern Jazz and studied clarinette at the Conservatoire. At 17, Arnaud composed his first original guitar piece, and created his first soundtrack for a short film. Then, he kept on studying harmony at "Schola Cantorum", and guitar jazz at CIM. Arnaud did a workshop in "writing music for Cinema" with American composer David Angel.
For the next 10 years, Arnaud wrote many original music for TV, including famous fiction series like "Riviera", "Beaumanoir", Karine & Ary" or "Sous le soleil" (Saint-Tropez)
In 1995, he worked on documentaries such as "Famille d'animaux", "The bearded Vulture", "The times", "Voyages dans les guettos du Ghotta" & "Les plus beaux villages de France". He then collaborated with Bernard Becker on "Un siècle d'écrivains", "le mystère des sources du Nil", "General du Pommeau", "La Rivière rouge de Samburu" & "Quand les Egyptiens naviguaient sur la Mer Rouge".
He also wrote many generic songs for series such as "Montre-moi ton école", "Mon animal et moi", "J'aime ma famille", " Montre-moi ta ville", "Weird and funny animals", and "Ma vie à la ferme" & "Mon animal adoré" in collaboration with Bernard Becker. Arnaud also composed 2 albums for French singer Mr Poli "Les voleurs de briquets" & "Des Pépins et des pommes".